MAF's Mission
Serving together to bring help, hope and healing through aviation.
Assessment of needs
In 2013, MAF began researching the needs of isolated communities in Chin State. A comprehensive airstrip survey was completed during 2014, investigating the availability of existing airstrips and the feasibility of building new ones. It was concluded that an MAF service to remote areas would have significant impact for communities. MAF registered as a Myanmar Company later that year.
In 2017, MAF gained official approval to move ahead with planning construction of an airstrip at Lailenpi.
Image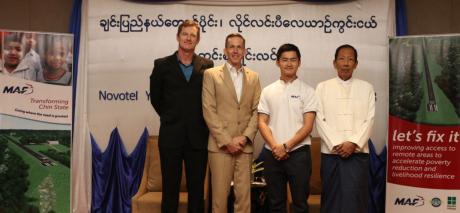 Raising awareness of MAF within Myanmar 2018
In February 2018 MAF held a media event to raise awareness within Myanmar of the Lailenpi Airport Project. Design of the airstrip was finalised later that year.
Ground-breaking ceremony
The official ground-breaking ceremony to begin construction of the Lailenpi airstrip took place on 4th May 2019.
Image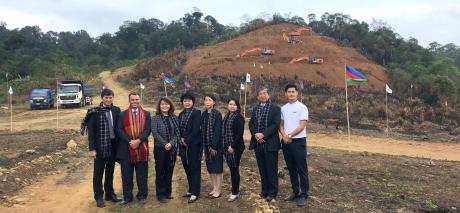 Participants at the ground-breaking ceremony at Lailenpi, 2019
Honouring 

Captain Tin Maung Aye
In September 2019 Captain Tin Maung Aye, MAF's Chief Operations Officer in Myanmar, died following a chronic illness. His outstanding contribution to the development of the  MAF programme in Myanmar and Lailenpi airstrip will endure.
Image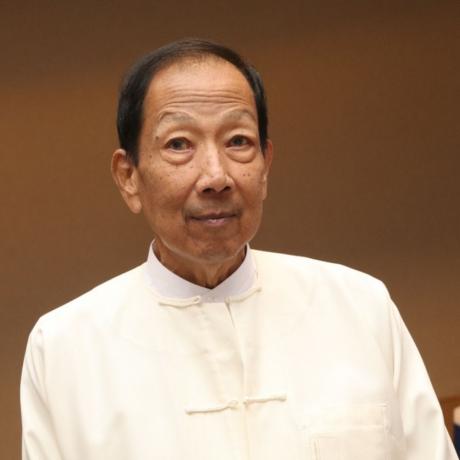 Captain Tin, a gentleman of compassion towards those most in need, was well-respected in the aviation industry and beyond. He is deeply missed by us as a dear friend and professional colleague.
The value of rural aviation
Towards the end of 2019, MAF was invited to lead a Flight Operations Seminar for government officials from the Department of Civil Aviation and others.
The seminar demonstrated the value of rural aviation within the country and gave insight into how MAF manages its flight operations. 
Image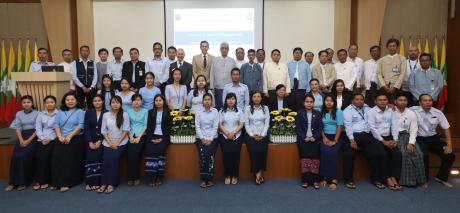 The Rural Aviation Workshop